In 1992: Hangar't born in Nizon, under the leadership of Yves Quentel, journalist and passionate arts.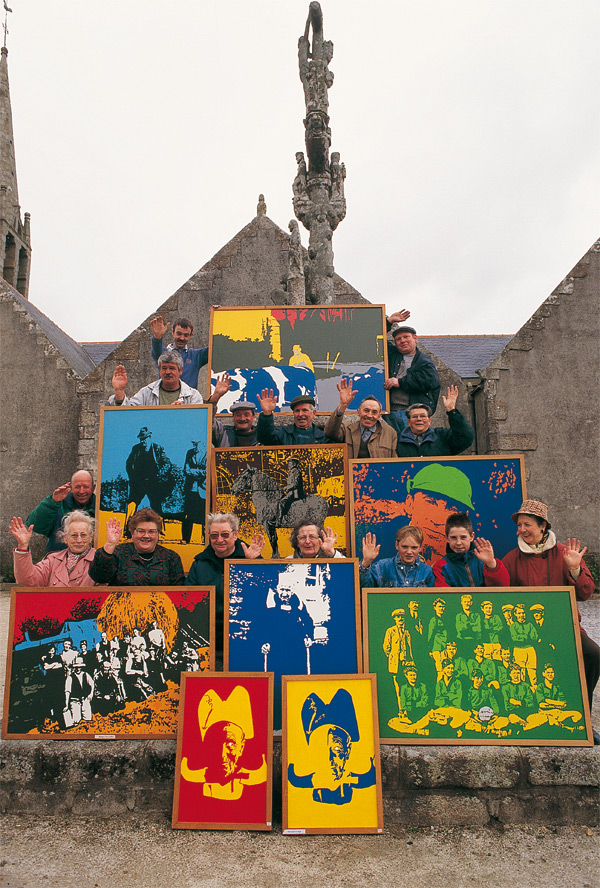 He launches this Hangar't adventure at the art festival " Le Mai des Avens " organized by the Junior Chamber International.
The idea? Work on the memory of a small rural town, Nizon (Pont-Aven).
Find documents and pictures to make Pop Art's style paintings.
From February 1992, meetings are held every Sunday in the village of Nizon.
People bring their photos found in shoeboxes or family albums.
There were just a few members at first, but today, more than sixty people have already
made ​​at least one table in the workshop of Hangar't.